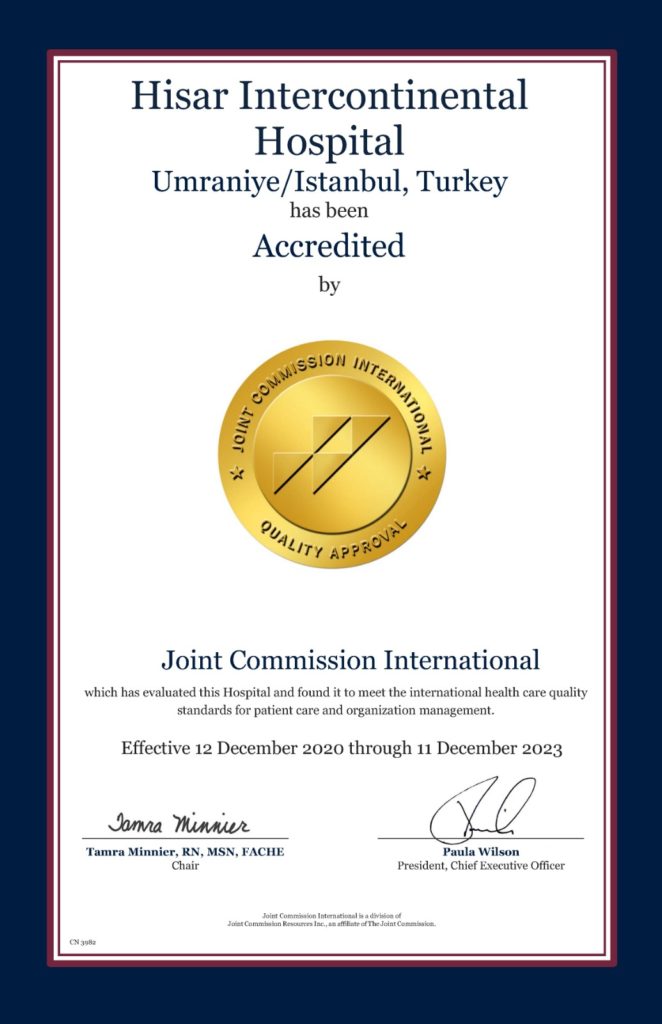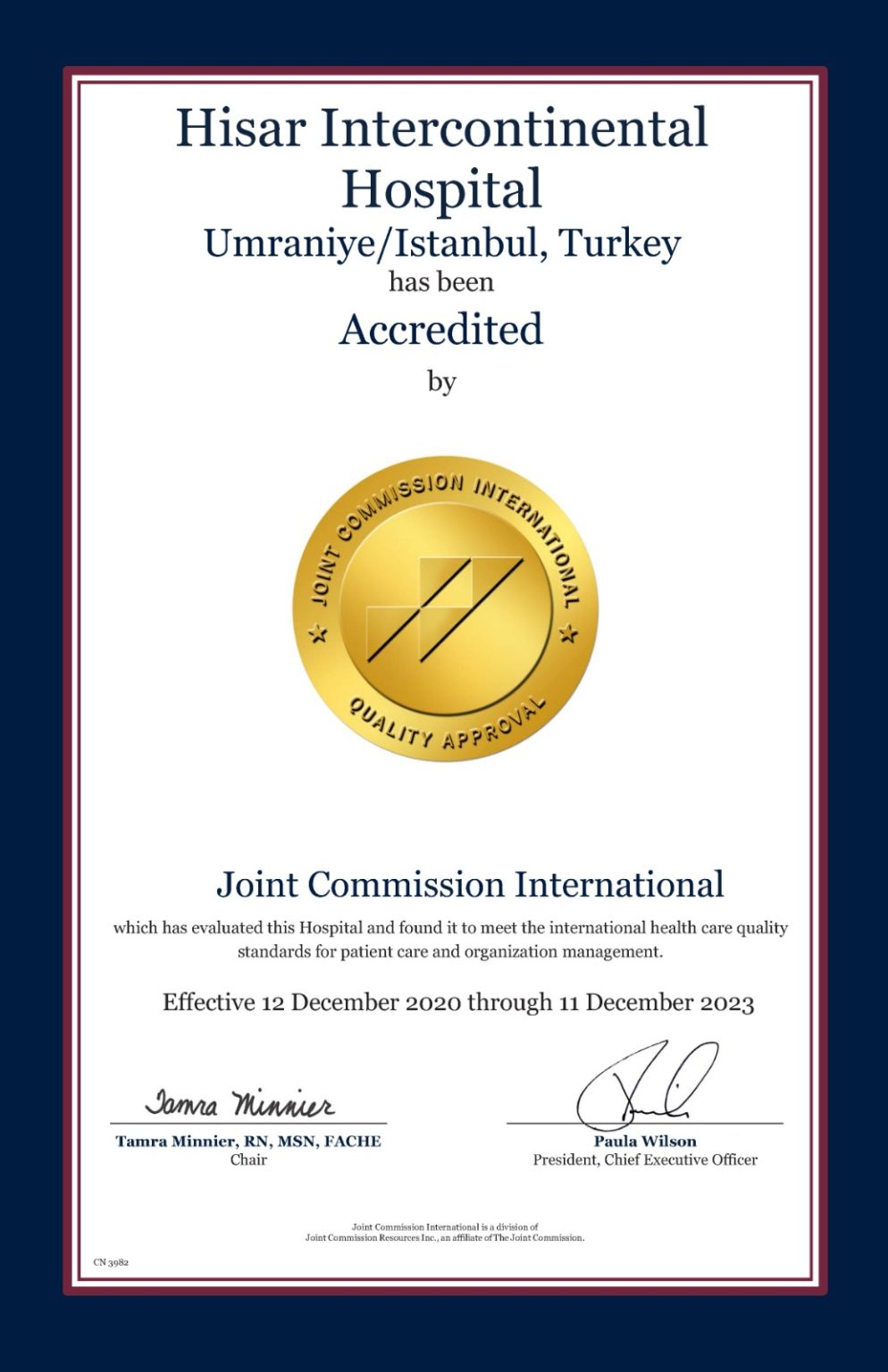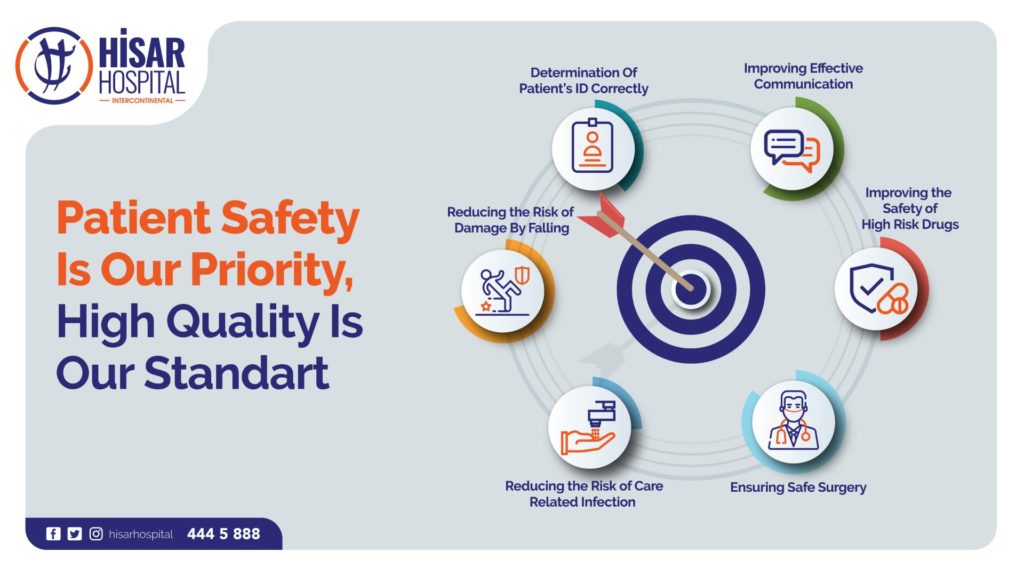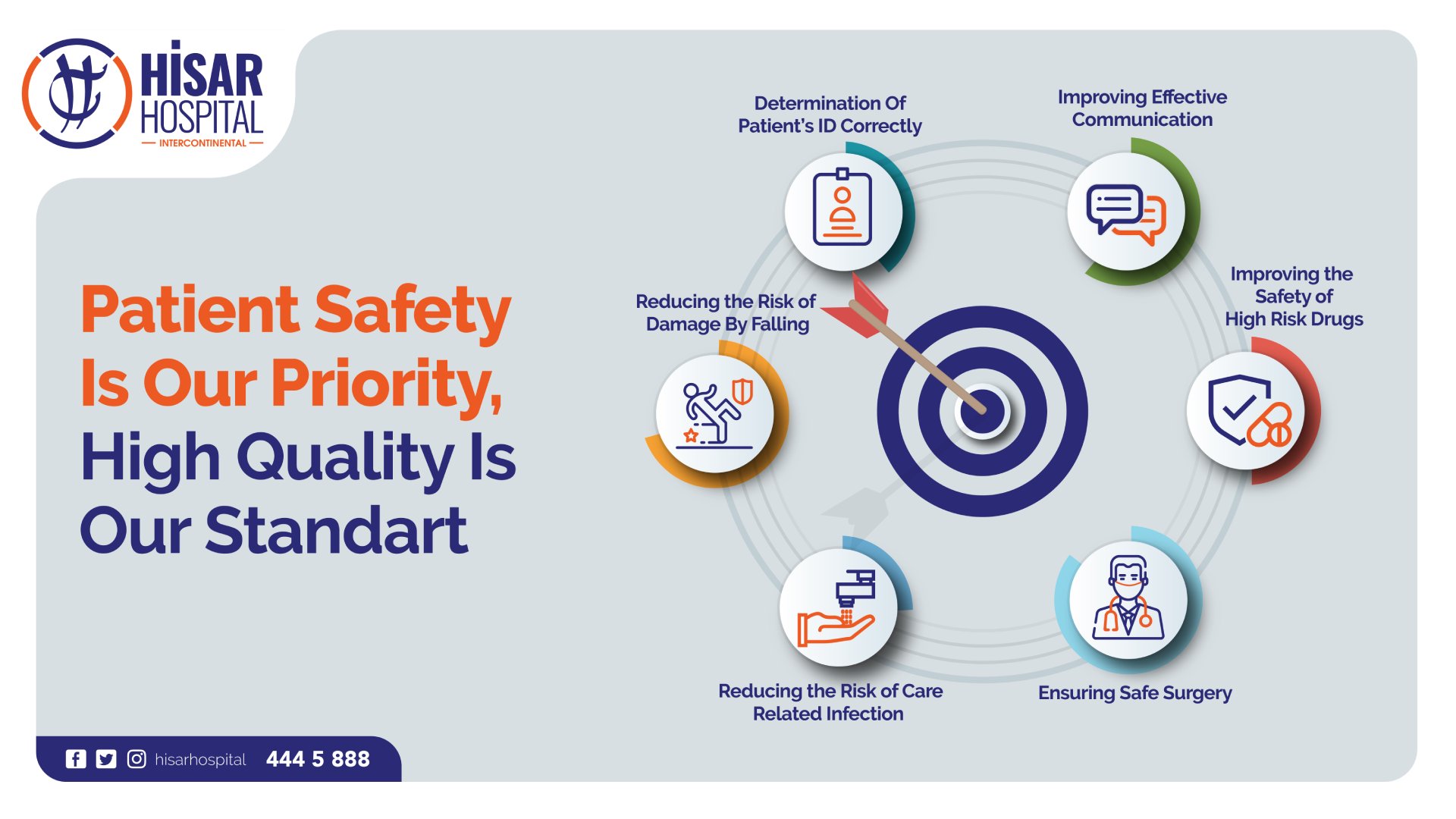 Quality Travel of Hisar Hospital
Our JCI Accreditation Certificate is renewed that is the evidence of quality service at international standards… Undergoing the first audit by JCI (Joint Commission International) on October 10-15-2016, Hisar Hospital Intercontinental is certified for the third time and thus, the importance attached to patient and employee safety, quality management in health and its determination on continuous improvement are proven. Our certificate is issued that is valid until June 2020 and it is sent to our hospital.
Our hospital that has the JCI accreditation certificate based on its compliance to internationally acknowledge standards is regarded among renowned healthcare organizations of the world; moreover, a very important global success is achieved by being accredited in the first year of the foundation. It is proven once more that the quality of healthcare services delivered by its employees is maximized and reflected in practices through its compliance to the standards.
What is JCI Accreditation?
JCI accreditation is regarded as gold standard in global healthcare. The Joint Commission and its ancestor have been devoted to improvement of safety and quality in healthcare services for almost 80 years. They audit approximately 20,000 healthcare programs at global scale through voluntary accreditation. JCI (Joint Commission International) is the affiliate of the JCAHO (The Joint Commission) that audits and accredits more than 95% of the hospitals in the U.S. It is the only accreditation organization with the standards acknowledged and validated in order to improve the patient safety and care quality that are supported by the World Health Organization at global scale.
Which Standard are Audited in the JCI Accreditation?
International Patient Safety Targets
Access to Care and Continuity of Care
Rights of patient and family
Evaluation of the Patients
Patient Care
Anesthesia and Surgical Care
Drug Management and Use
Patient and Family Training
Quality Improvement and Patient Safety
Preventing and Controlling Infections
Governance, Leadership and Direction
Facility Management and Safety
Qualification and Education of Employees
Information Management
You can contact JCI through the below written link to communicate your concerns about the patient safety and the quality of care: https://www.jointcommissioninternational.org/contact-us/report-a-quality-and-safety-issue/